After an intense discussion
Being an AI/ML company in the BFSI space we have core tech DNA that expresses itself in our work environment. Our team consists of data scientists, data analysts, software developers, sales people and managers of an excellent pedigree who have been educated at some of the top global and Indian universities with rich business experience at some of the best-known global organizations.
This also means that we are near-flat organization in practice where, what Geert Hofstede calls "power distance" is low. We take our work very seriously, but don't take ourselves too seriously. Communication is usually informal & without clutter. Office politics is virtually absent & we all pull together, in the same direction. Overall, we think of ourselves as a meritocracy where performance & commitment are rewarded.
Top-tier peer group & continuous learning
Our selection process is extremely rigorous and usually consists of multiple skill-tests, take-home assignments and interviews. Our products are some of the best in the market and our customers consist of some of the biggest names in the banking and financial services sector. Therefore, one can be assured that working with Monsoon will definitely be intellectually stimulating and enriching.
One of our core-values is knowledge sharing. We are not stingy with knowledge; we share. We have what we call "Brown Bag Sessions" where a team member presents a concept that he/she has gained expertise over & gives a 1-hour presentation on it to the entire company, followed by a detailed Q&A session. This is one of the ways we institutionalize knowledge gained at Monsoon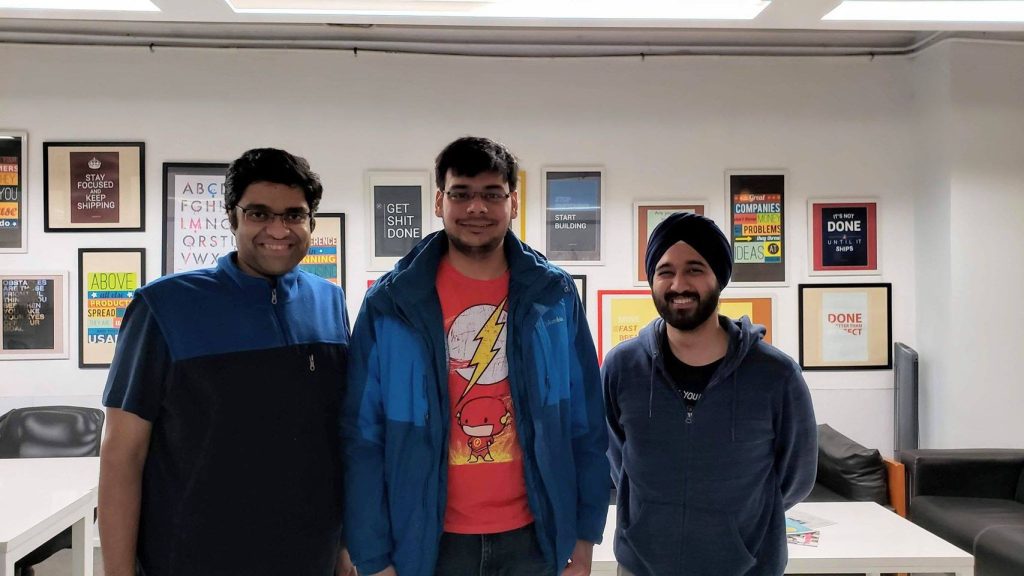 The joy of a Eureka moment!
Collaborative environment where the best idea wins
We do cutting-edge work in our field and build innovative products & solutions that solve complex real-life problems faced by massive lenders. This takes the form of collaboration across different cross-functional teams where everyone puts their heads together to come up with a solution.
In our world, we are all equal when it comes to ideas. All ideas are treated with the same respect, analyzed, discussed and refined so that the most refined form of the best idea emerges as the winner. Seniority doesn't matter, qualification doesn't matter and neither does title. Only the quality & executability of the idea matters.
ARE YOU THE RIGHT FIT FOR US?
We are looking for people who are primarily motivated by the idea of working with smart people and building something really big together. Such people are usually problem-solvers who embrace ambiguity, complexity and risk. People who enjoy working with Monsoon are usually looking to learn quickly, pick up new skills within the field and stitch together innovative solutions to complex problems. In essence, they are after the "endorphin rush" that kicks in after putting in a lot of grey-cells to work on hard problems & finding a solution. Someone motivated by the idea of a fat salary, juggling offers to bag "the highest CTC on offer" will probably not enjoy working with Monsoon and we try to eliminate such candidates during interviews. If you think that you are such a person, we encourage you not to apply to Monsoon as it will not be a good experience for either of us.
Wealth creation over short term income
The kind of people who make a good fit with Monsoon don't work exclusively for the "endorphin rush". We are not a hacker's collective but a for-profit company. We pay our colleagues well but more importantly, give them opportunities to participate in the company's financial growth via Employee Stock Options. This gives them a shot at long term wealth creation that far exceeds any short volatility.
Can't find a suitable role but think you will make a great fit? Email us your CV at
careers@monsoonfintech.com